Pay My Fees
Find My Probation Case
View My Upcoming Court Dates
Please enter your information below and click search.
* All Fields are required. *
Welcome from Bob Green, Director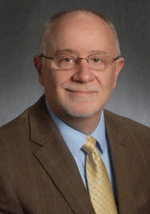 Welcome to Nashville General Sessions Probation. The Probation Department has the responsibility of supervising approximately 4,500 offenders annually. Supervision responsibilities entail working with offenders to ensure compliance with the conditions of probation as ordered by the court. The Department's 27 Probation Officers and 7 Management/Support staff utilize current technology such as GPS, EM, SCRAM, and Ignition Interlock to assist in managing our growing offender population. The abuse of alcohol and drugs continues to play a significant role in the lives of the offenders we supervise. Thousands are referred annually to private and public treatment providers for substance abuse, mental health, and domestic violence services. Success for many offenders depends on their ability to apply treatment concepts to everyday living.
About Us
The Probation Department for the General Sessions Court of Nashville-Davidson County has the responsibility of ensuring that probationers comply with the conditions of court-ordered probation. This department handles misdemeanor criminal offenses which carry a maximum jail sentence and probation term of 11 months and 29 days per offense. While working toward that goal, the department's efforts are spent making the community a safer place to live.
Under the program, probationers may be required to complete treatment programs such as intensive alcohol and drug, anger management and batterer's intervention. Probationers may also be required to participate in self-help groups, undergo alcohol/drug testing, pay restitution to victims and perform community service work.